Welcome to Investor Capital Expo Europe 2021, an inspiring day for investors and entrepreneurs from European countries to meet and learn from each other.
The European coalition of Keiretsu Forum, including Israel, Nordics, Spain, and Turkey are pleased to present the Investor Capital Expo Europe 2021. For the first time held online in collaboration between the European chapters to foster cross-border investments and network expansion. It is our absolute pleasure to invite you to join us.
Investor Capital Expo Europe is the premier meeting place for investors and ventures.
During the afternoon you will get the opportunity to get to know the European Chapters, understand how each ecosystem works and how they differ from each other. Every chapter will introduce you to two local high-quality startups that will present their investment proposal.
The aim is to lower barriers in cross-border investing, foster collaborations within Keiretsu Forum Europe, and give you the opportunity to expand your network.
The Expo connects great investors with quality entrepreneurs looking for funding all across Europe.
A blend of inspiring entrepreneurs will ensure an energetic, inspirational and successful afternoon as well as unique investment opportunities!
Our belief at Keiretsu Forum is that interaction between investors is one of the key factors to successful investments. Together we can create unique resources and help companies innovate and reach a higher level of success.
Join us at the Investor Capital Expo Europe 2021!
Welcome!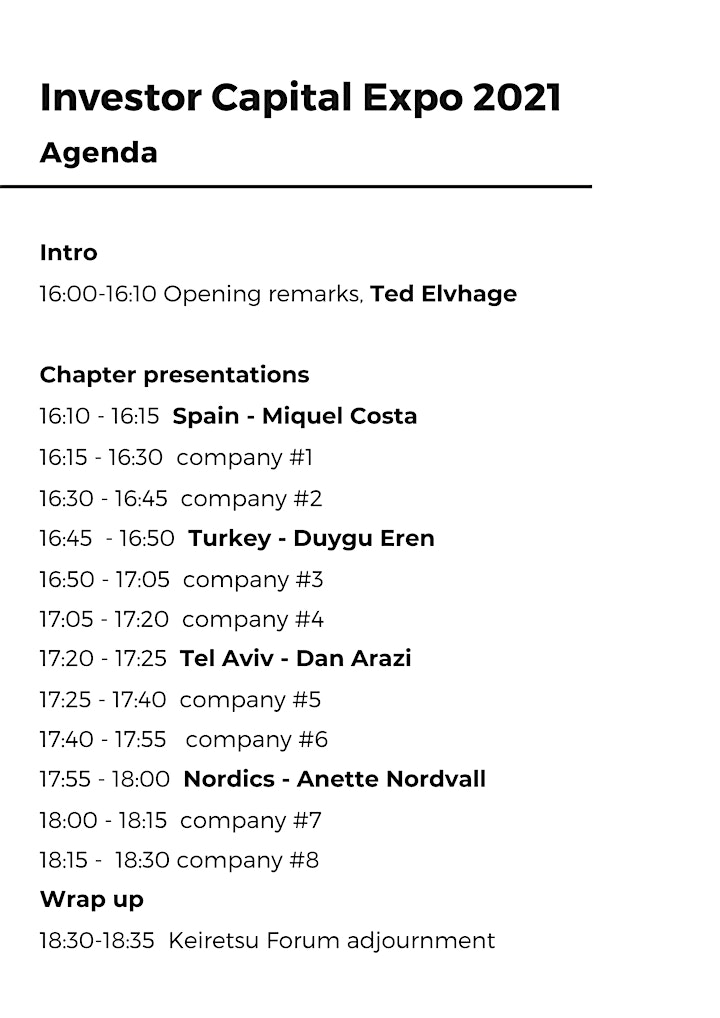 Meet the European Chapters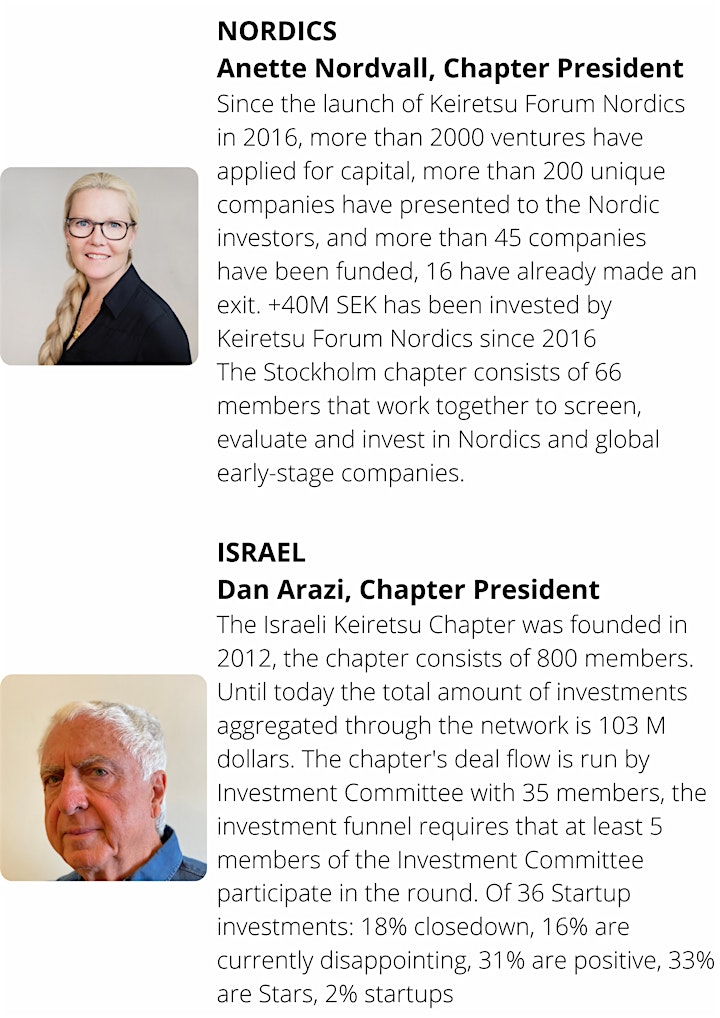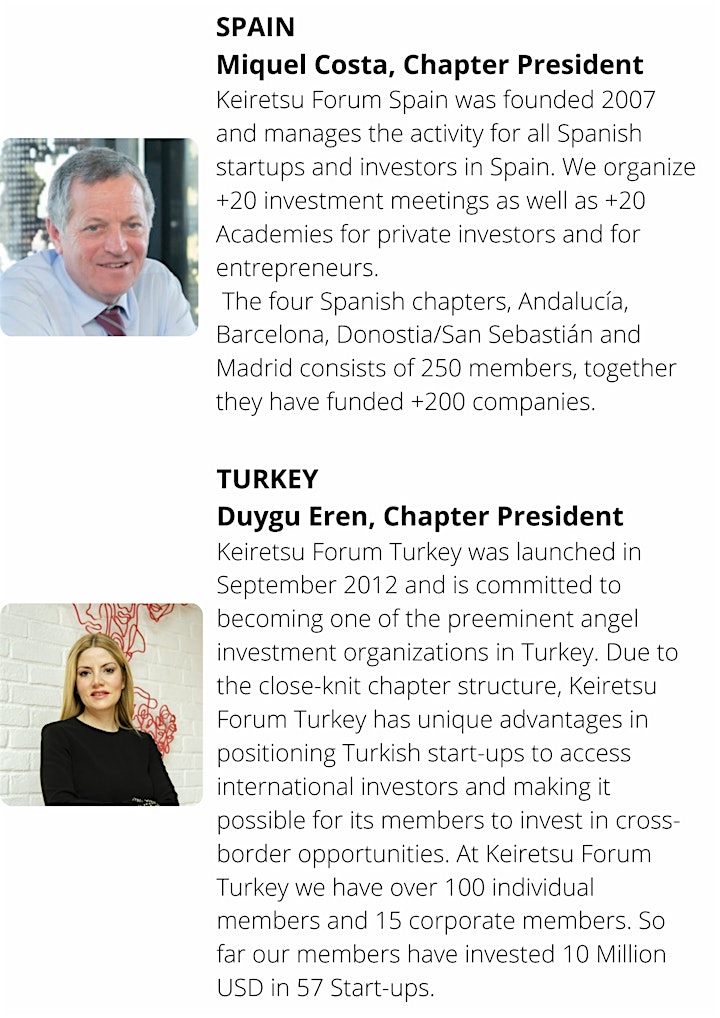 Entrepreneur Mark Sears will participate in the Keiretsu Forum Investor Capital Expo Europe 2021
Investor at the Keiretsu Forum Investor Capital Expo Europe 2021
Entrepreneur Patrick Nilsson will participate in the Keiretsu Forum Investor Capital Expo Europe2021
Entrepreneur Rajet Krishnan will participate in the Keiretsu Forum Investor Capital Expo Europe 2021
Entrepreneur Alex Gumus will participate in the Keiretsu Forum Investor Capital Expo Europe 2021
Investor will participate in the Keiretsu Forum Investor Capital Expo Europe 2021
Investor will participate in the Keiretsu Forum Investor Capital Expo Europe 2021
Investor will participate in the Keiretsu Forum Investor Capital Expo Europe 2021
Entrepreneur Semih Kilicgedik will participate in the Investor Capital Expo Europe 2021